Besides adventure travel and cultural tours, the last couple of years have seen a noticeable growth in a new form of tourism in India — wellness tourism. In 2020, India was reportedly ranked 12th in the top 20 largest wellness tourism markets in the world. So, if you wish to explore this latest trend, we've shortlisted some of the best meditation retreat options in India that you must explore.
Kanha Shanti Vanam, Hyderabad
Located 30 kilometers away from the Hyderabad airport, Kanha Shanti Vanam spreads across 1,200 acres. It's the epicenter of heartfulness, an old meditation practice under Raja Yoga. Highlighting the benefits of heartfulness, Kamlesh D Patel aka Daaji, the current guide of heartfulness, Kanha Shanti Vanam, says, "Heartfulness brings to you a scientific approach to meditation that takes you from experience to belief. Through the heartfulness way of meditation, we tune into the refined frequency of the heart for making wise choices with clarity and conviction. The heartfulness approach is supported by four basic practices of relaxation, meditation, cleaning and prayer." The place has a meditation hall with a capacity of 1,00,000 people. Besides offering meditation, Kanha is also a conservation center, where practices like afforestation and water conservation are followed.
Osho International Meditation Resort, Pune
This meditation center is located amid lush greenery and wide open space in the heart of Pune. There are 10 meditation sessions every day, starting at 6am. Different types of meditation techniques, including Sufism, Zen, Tantra, creative arts and esoteric sciences, are used to relax the mind and body. A different type of meditation is conducted every day.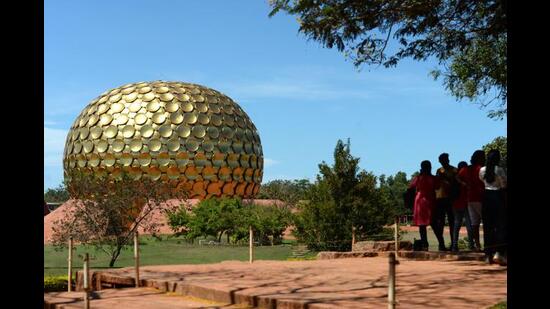 Auroville, Puducherry
Not a…